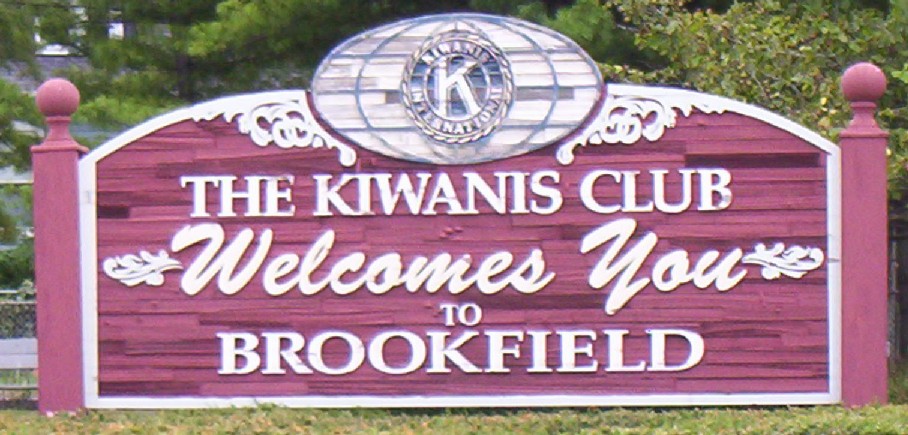 Brookfield Illinois is a 19,000+ population quaint Chicago suburban community incorporated in 1893. At just about 3.1 square miles, Brookfield is alive with a booming 'downtown' area of shops, restaurants, schools & Churches. Brookfield is a lively yet neighborhood 'home town' feeling diverse suburb just 13 miles west of downtown Chicago. This "Tree City" community is home to the world renowned Brookfield Zoo.
Just like the signs & townsfolk say, "BROOKFIELD is a Great Place to Live, Work, Visit & Play"
The Village of Brookfield has a comprehensive website that contains just about everything you ever wanted to know about Brookfield - just click the picture to the right to see for yourself!

Brookfield does have some street parking restrictions, (as well as Snow Removal & Street Cleaning special conditions) so you'll want to be sure to stop by the Village Hall to apply for your Residential Parking Decal/Permit and get all the details. As a new resident, you'll have 30 days in order to purchase your vehicle tags. Be sure to bring proof of residency and proof of vehicle ownership to the Village Hall in order to get your Brookfield windshield license/sticker.

The folks down at the Village Hall are quite friendly & helpful - and since it's just a short walk across Kiwanis Park right outside the building - you ought to stop over and ask for a new residents' package of general information to help get acquainted with the community.

Brookfield boasts of great schools, a class-act library & extensive Parks & Recreation Programs! You can check it all out on their website!

Schools - The Residences at 3661 Arden qualifies a residing tenant to Board of Education District 96 for Elementary & Jr. High (Grades K-8) and Riverside Brookfield Township District 208 for attendance at Riverside Brookfield High School.

You can check-out all the Educational Issues on the Village's website by clicking here on the little red school house.

The Village has a great website and a free e-mail Newsletter - Go sign-up on-line & check out the Village website... you'll be "in the know" about all the goings-on in Brookfield!
---
Copyright © 2020 The Residences at 3661 Arden & Classic Property Svcs Ltd. All rights reserved.
All Content & Information deemed reliable but not guaranteed. As hard as we try, errors might occur and we reserve the right to correct errors or omissions.